Scottish Children's Book Awards 2013 — All Kelpie Shortlist
Posted on 19/06/2013 in Scottish Children's Book Awards
The Discover Kelpies team are absolutely thrilled to announce that the Scottish Children's Book Awards 2013 has an all-Kelpie shortlist for the Younger Readers category. The shortlisted books are (drum roll!):
The Accidental Time Traveller by Janis Mackay
Black Tide by Caroline Clough
Really Weird Removals.com by Daniela Sacerdoti
We are so proud of Janis, Caroline and Daniela! They are all very excited to be shortlisted for this great award and we've asked them to say a few words about their books and what if feels like to be shortlisted.
The Accidental Time Traveller by Janis Mackay
It is incredibly exciting for The Accidental Time Traveller to be shortlisted for a Scottish Children's Book Award. With this book I wanted to give readers an insight into the life of a Scottish child 200 years ago – so I created Agatha who accidentally finds herself in 2012, not 1812 where she belongs. All the characters in the book are very real to me. Agatha and Saul of course are favourites, and Agnes, and the pet monkey –- and poor old Albert Black!
I hope children in schools across Scotland will enjoy reading about them as much as I have enjoyed writing about them!
Black Tide by Caroline Clough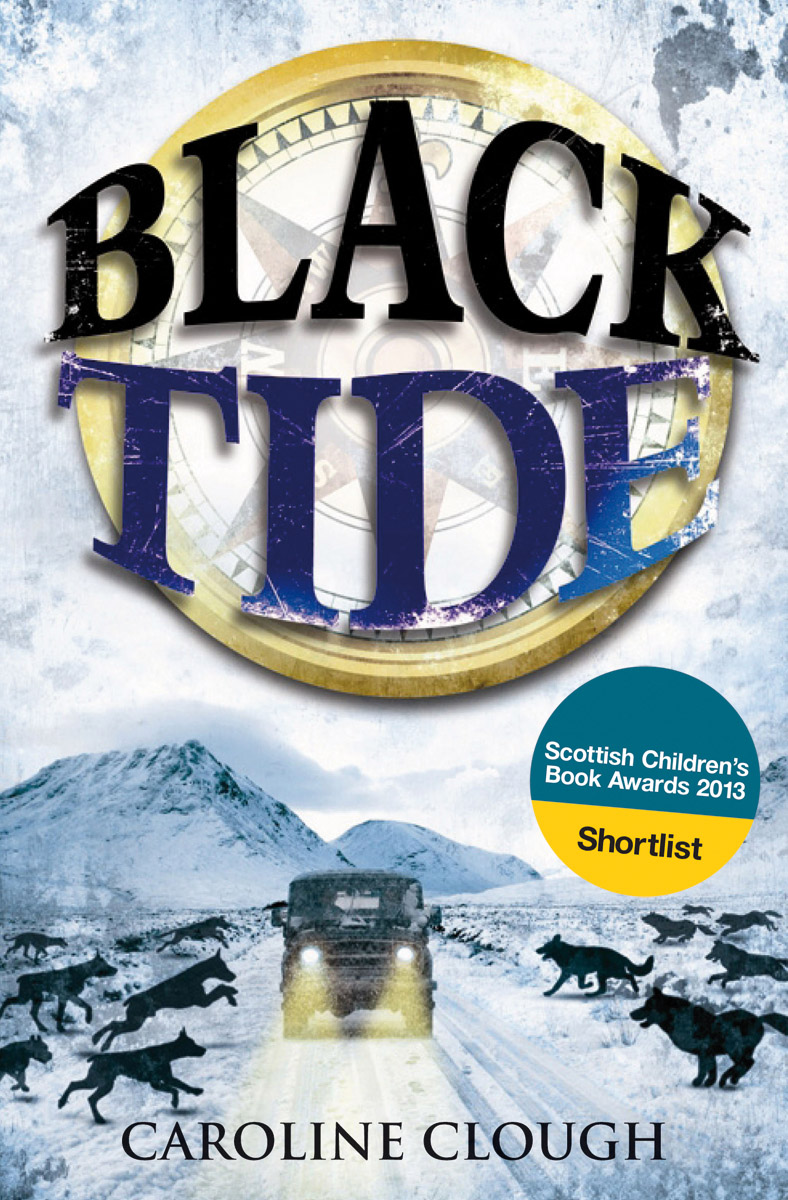 I am so thrilled that Black Tide has been shortlisted for the Scottish Children's Book Awards. Black Tide is the sequel to my first book Red Fever, which won the Kelpies Prize in 2010. In Black Tide Toby must travel across a post-apocalyptic Scotland to save his kidnapped dad and sister. With fierce dogs, scheming pirates and danger at every turn, Toby has a whirlwind of an adventure.
I hope that being shortlisted will bring Black Tide to a whole new readership and I can't wait to meet pupils to talk about the book. Thank you to everyone at Floris Books for their wonderful work and support with getting the book published and further the adventures of Toby and his family in the apocalyptic world they live in. I would also like to say a huge thank you to Scottish Book  Trust for their work with this fantastic award.
Really Weird Removals.com by Daniela Sacerdoti
Really Weird Removals.com is the story of a pest control company with a difference — they remove and help supernatural creatures such as trolls, kelpies and mermaids. The Really Weird Removals gang — twelve year old Luca, eleven year old Valentina, their Uncle Alistair and little ghost Camilla — aren't phased by anything, including sea monsters. They live on Eilean, a fictional Hebridean island loosely based on the Isle of Mull.
I'm so proud to have made it onto the shortlist of the Scottish Children's Book Awards — it's a dream come true! Since the first chapter of the book — Weird Things Happen When It's Windy — came into my head one windy day it's been one surprise after another: I was shortlisted for the Kelpies Prize, and now this!
I'm so looking forward to presenting Really Weird Removals.com in schools all over Scotland. It'll be an amazing adventure.  In the meanwhile, if you spot any paranormal creatures or you have an questions you can drop me or any member of the RWR an email at sos@reallyweirdremovals.com … and check out our website, reallyweirdremovals.com. If you'd like a visit to your school, get in touch!
Posted by: Chani at Discover Kelpies
Explore the blog by category
Click to select a category.