Guest Blog – Telling stories through poetry by Louise Greig
Posted on 16/03/2017 in Guest posts Uncategorized
Spring-time is always a busy one at Floris HQ with lots of new books being published. In today's guest blog post, Aberdonian author Louise Greig talks about using poetry to tell stories.
***
As well as traditional storytelling, there are as many ways of telling stories as there are stories themselves; opera, ballet, theatre, film, dance, music, painting, fiction, poetry, song and even advertising! And within each genre there is a myriad of ways to tell a story.
For young children picture books are often their first experience of a book. This makes picture books tremendously important for a child's emotional development. Picture books are necessarily short, often only eleven or twelve double page spreads. Their unique format is akin to poetry in the sense that the writer takes an idea and distils it down to its essence to sit within the confines of the pages in a compelling and enduring way. A good picture book should have a heartbeat just as a poem should. Verse is a way of telling a story in a rhythmic way and therefore lends itself perfectly to being read aloud.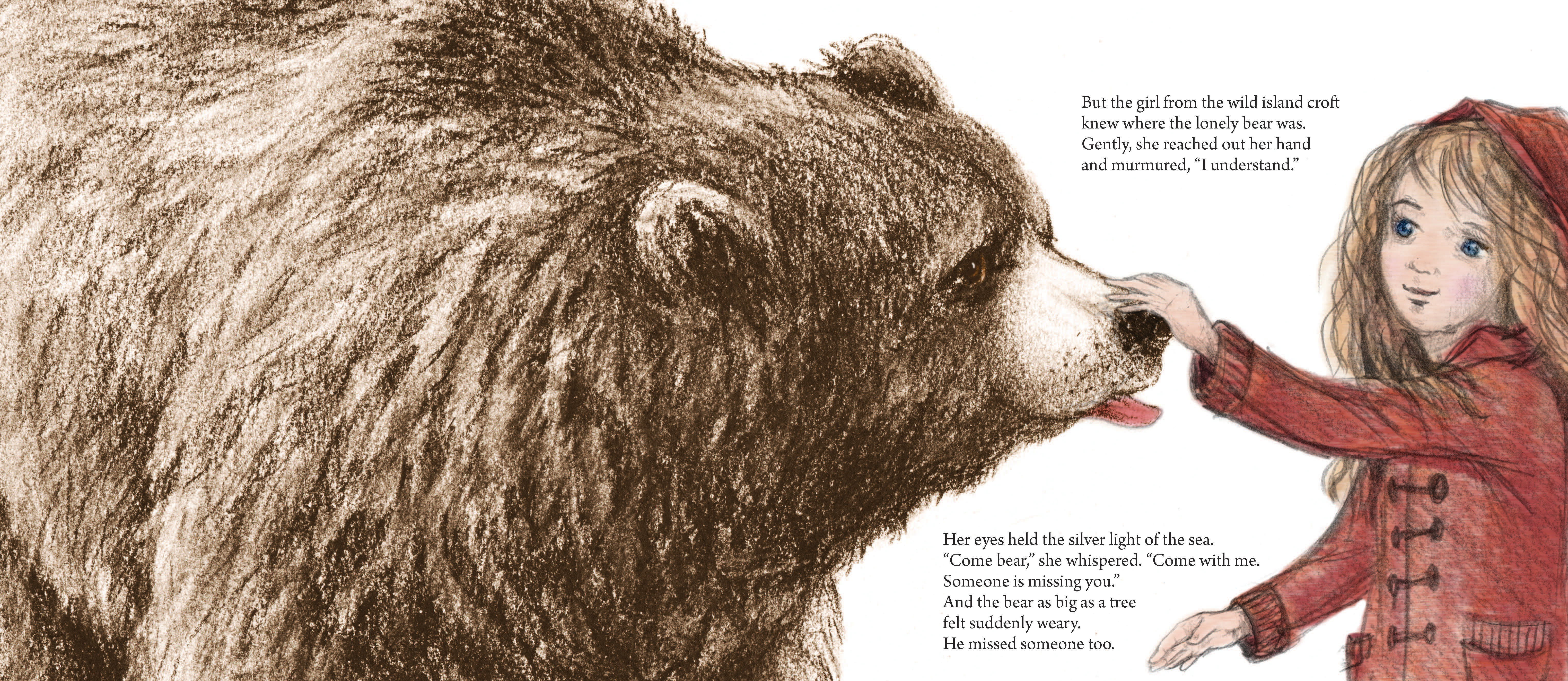 Rhythm and rhyme are both predictable and comforting. As babies in the womb we listened to the heartbeats of our mothers; we were rocked to sleep as babies to lullabies. As young children we learned nursery rhymes which for many of us have remained with us for life. Breath is rhythm. Life is rhythm. Poetry is rhythm. Poetry helps young children make sense of a story.
Poetry is also memorable. It is possible for a young child to commit a line or even a whole poem to memory. A poem can become a friend for life. I grew up with the poems of Robert Louis Stevenson. They were hugely important to me as a child representing security, warmth and familiarity.
Poetry provides a framework. Writing within the discipline of rhyme, rhythm and form can strengthen a piece of work. Verse can inject a pulse into a story whilst keeping a careful check on it. An architect works within the confines of space; every element has to work hard to earn its place in his building. It's the same with writing a picture book. Every word has to earn its place on the page.
The Island and the Bear is set on a small Hebridean island and is written in free verse which means that it has rhythm and rhyme but is a little less rigid in form than strictly metric verse. Island life perhaps more than anywhere is attuned to nature's rhythms. A small island cannot escape the constant presence of the sea and the surging tide: "The bear tilted his ear to the drum of the wind and the surge of the sea". Free verse seems a perfect fit for this story – it allows the bear to ramble a little, reflecting his wildness, whilst keeping a loose rein on him. Perhaps through free verse the bear's heartbeat thumps just that bit louder.
***
Louise Greig  is a poet and author born in Scotland. She has won several writing prizes, including the Manchester Writing for Children Competition and the Wigtown Poetry Prize. She is inspired by the Scottish landscape, and the company of animals. She lives in Aberdeen with her rescue greyhound, Smoky. Her picture book, The Island and the Bear is published today, 16th March 2017!
Save
Save
Save
Save
Save
Explore the blog by category
Click to select a category.